We are offering 11 classes over the two days to help you find your inner burlesque diva. Attend classes both days with a $100 weekend pass or buy individual classes at $15 per class.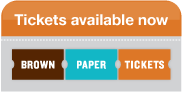 Saturday, December 7th:

10-11am – Instructor Caramel Knowledge
Shake Dancing 101: An Introduction to Solo Blues.
Part video presentation, part movement class, Shake Dancing 101 will explore some of the roots to the old bump and grind. Many African American burlesque dancers were also known as shake dancers in the 30's and 40's Students will view clips of both vintage and current day solo blues dancers. African American vernacular dance shares similar movement to vintage jazz; Students will learn some of the common dance steps and a short choreography. The objective of this class is to introduce students to a vintage form of dance that is still practiced today and add new moves to their tool box. 60 min.
11:15am-12:15pm – Instructor Pearl Lux
Explore the history and choreography of dance styles and their corresponding music genre to enrich the overall aesthetic of your performances.
Class Objectives –
Expand your knowledge of dance styles associated with commonly used burlesque music
Examine how dance styles can affect your musicality, theme, and stage presence.
Learn basic choreography from dance styles ranging from jive to samba and jazz.
Learn how to incorporate these steps into your choreography to enhance your tease
60 min
12:30-1:30pm – Instructor Anastasia Von Teaserhausen
Corsets – a practical guide to finding the best corset for you. Understanding the difference between corset, corsellet, bustier and other corset like items. Understanding the use of steel, spring steel, and plastic boning. Shaping vs stripping in corsets. Plus, we will discuss how to upgrade and embellish off the rack (ie Fredericks of Hollywood, Leg Ave) type corsets for stage use. (Please note: this is not a class on how to build a corset from scratch) 60 min.
1:30-2:30 pm LUNCH BREAK
2:30-3:30pm – Instructor Hells Belles
Rock n Roll Burlesque Choreography class:
Hells Belles Burlesque will help you discover your inner video vixen with their signature Rock n Roll Burlesque! Join LA's most celebrated rock darlings and step into a whole new world where guitars wail, hair flips dominate, and leather does a body good in this exciting (1 hour / 1.5 hour) workshop! The Belles will take you on a rock and roll burlesque adventure that will include sensual body warm-ups, sassy across the floor combos, and our signature rock and roll flair! The workshop will climax with hard hitting choreography that will unveil your true rock-n-roll sex kitten. 60 min
3:45-4:45 pm – Instructor Hells Belles
Beginner Burlesque Chair:
Unleash your inner rock n' roll showgirl! Every burlesque dancer knows that chair dance is a staple of the trade, but let Hells Belles show you how to take this classic art form to a whole new level! In this workshop, you will learn how to take our sexy staple moves and rocker girl flair to the chair. We will learn to integrate basic burlesque body movement with the burlesque chair to create a sexy dance combo sure to leave you feeling confident, inspired, and ready to rock!
5-6:30 – Instructor Mr Snapper
Find Your Inner McGuyver: Prop Building With Mr. Snapper. Only YOU can prevent prop disasters from happening, and Mr. Snapper will show you how! Learn how to avoid common prop-building pitfalls and instead create beautiful works of art that will complement your performance, not detract from it. Mr. Snapper will cover: how to design a prop, basic construction techniques, and finishing touches that will make your prop pop and sizzle on stage. And you'll get a hand-out. People love hand-outs. 90 min.
Sunday, December 8th:
9:30-11am – Instructor – Jewel of Denial
Belly for Burly: Enhance your Burlesque Dance! Expand your burlesque repertoire with this exciting bellydance burlesque fusion class. Learn ways to mix fluid with percussive movements to create contrast & build tension in your performance. This is a mixed-level class coupling classic signature Fishnet Follies burlesque movement with belly dance basics. No experience necessary! 90 min
11:15am-12:45pm – Instructor Tiffany Carter
Come Learn with a legend, Tiffany Carter
From her experience as burlesque performer to teaching at some of the top festivals, Tiffany has the knowledge and experience to teach the classic style of the art of the striptease.
Topics that will be taught:
* Panels and negligees', how to wrap them, how to sew them, how to spin with delight and look as elegant as a butterfly.
* Onstage Strut, working to the beat of your music with a boa, scarf, or panels.
* Time permitting, we will have some classic chair work.
Please bring comfy clothes as this class is a workout, stockings high heels gloves, panels or a negligee if you have one, if not bring a scarf, or anything that will flow with ease, also bring a boa if you have one. 90 min
12:45-1:45pm LUNCH BREAK
1:45-3:15pm – Instructor Sheila Starr Siani
Strip Like a Stripper
Lecture/round table, warm ups, stretches, movement exercises, short choreography.
Exotic dancers in the strip clubs embody raw sexuality. Usually working on smaller, intimate stages, or even in private rooms, they tend to draw the audience into them, enticing them with a glimpse of their personal sensuality. Blending these techniques with the theatrical, outbound energy of burlesque can add a super seductive dimension to your performance.
We will learn:
** Strip clubs then and now
** survey and practice strip club-style dance moves
** talk about what makes us feel sexy.
** Movement directed inward versus outward and what the intention are and when to use each
** Undulations, floor work, body pops
** facial expressions and eye contact
**suggestive poses and movement for stage
90 min
3:30- 5pm – Instructor Ms Red Snapper
Off the Rack to Off the Hook – Learn how to turn ready-made clothing into a costume. Tricks for
closures and embellishment. Bring any costume piece that needs
embellishment. 90 min
5:15-6:15pm – The burlesque Silhouette: Costume design and camouflage. Get up close and personal with the costumes of award-winning costume designer Penny Starr, Jr. Review the varied burlesque silhouette, contrasting color theory, the art of camouflage (without looking like you are hiding something), the "Three Layer Theory" of striptease, a review of clasps and various options of embellishment that won't break the bank. 60 min
More information about the instructors can be found at our website:
http://www.hollywoodburlesquefestival.com/schedule/shows-workshops-films
Classes are brought to you in part by Lili's School For Wayward Girls.